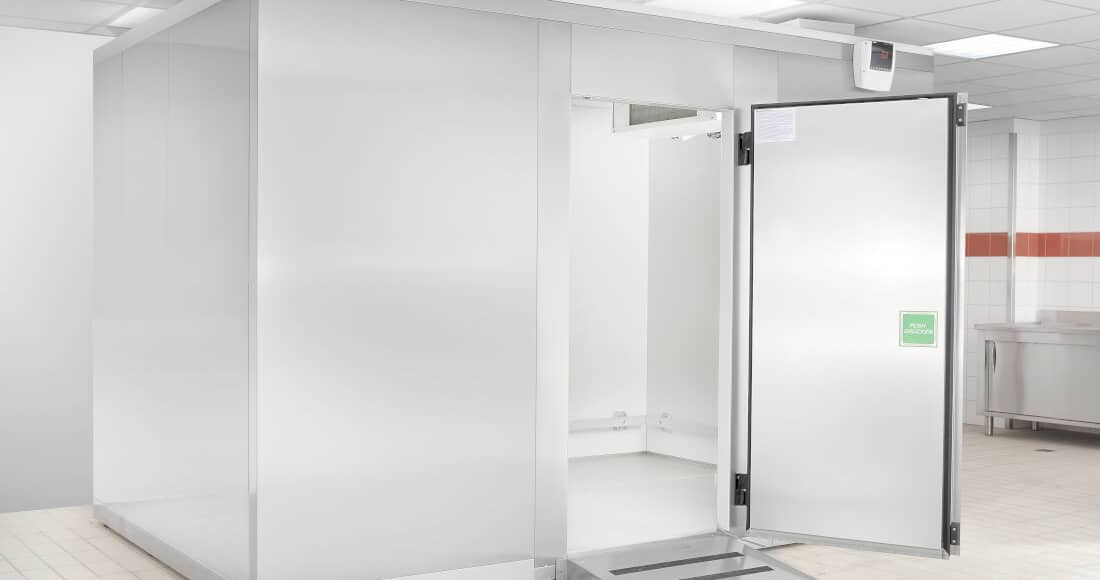 Cold Storage Solutions: Walk-in Freezers, Cold Rooms, and Panels
The UK's leading company for industrial and commercial freezers, cold rooms, and chillers. Affordable and energy-efficient cold storage units for all needs.
Why is cold storage so important?
Wastage is a serious concern. Whether your industry is agriculture or medicine.
The good news: the solution is now easier, and more affordable than ever. A major factor is inefficient cold storage.
For 25 years Coldroomsdirect has been at the forefront of helping companies with their cold storage solutions. Tesco, Waitrose, Subway and Domino's are just a few of the brands we've assisted.
Cold rooms for any business need
We supply a wide range of bespoke cold and freezer rooms for both commercial and industrial purposes. Serving customers in every continent, here are some of the top industries we work with:
Food & Drink Retail
Hospitals
Warehouse & Distribution
Agricultural
Mortuaries
Pharmaceuticals
Meat & Butchery
Fish
Cold Room Panels offer a fast and cheap solution
In need of storage fast?
Versatile cold room panels can deliver quick results. The unique modular design means we can meet any demand or specification. With lightning-fast assembly at the same high quality.
Already own a freezer or cold room?
Old, outdated systems could be costing you money. By updating these units with newer, low-energy models you could enjoy an increase in efficiency and lower operational costs.
Cold room panels deliver:
Fast assembly.
A remarkable strength-to-weight ratio
Low energy costs.
Provides multiple protective barriers.
Moisture and fire resistant.
Perfect for all food and hygiene needs.
Our insulated panels use the latest in modern technology. Able to operate at internal temperatures of -40°C to +120°C. This makes them suitable for an impressive range of applications. Perfect for:
Food processing.
Cold and chill stores.
Deep freeze.
Clean rooms (for biotechnology).
Pharmaceutical industries.
With you every step of the way
From the moment you get your quote to completion, we're with you every step of the way. We help design, manufacture, and install your perfect cold storage unit. Offering effortless customer service and specialist knowledge throughout.
Continuing to serve future needs
Our dedication to quality doesn't stop after your cold room, freezer or chiller has been fitted. Our specialists can repair and support your cold storage unit, ensuring it has a long life cycle. We can also provide internal fixtures for all of our products.
Our additional services include:
Shelving and Racking
Cold Room Parts
Cold Room Servicing
Our commitment to you
With over 20,000 customers served, we're proud to be the UK's leading company for cold rooms, chillers, and walk-in freezers. And with 25 years of experience, customer satisfaction is at the heart of everything we do. Working with you at every step of the process, each unit is manufactured with your needs in mind.
We've made sure you receive the highest quality product when you purchase. Our cold rooms use award-winning brands that lead the way in their industry. Trusted by major corporations, like KFC, their refrigeration technology is warranty guaranteed for peace of mind.
We put the planet first. When designing freezers and cold rooms we're dedicated to being climate-friendly. Working closely with our manufacturers to minimise environmental impact.
When it comes to storage, make sure you're not being left out in the cold.
Find out which cold storage unit best suits your needs with an easy same-day-quote.